I Sing The Body Electric, space gallery, whanganui
March 7, 2019
---
on show now: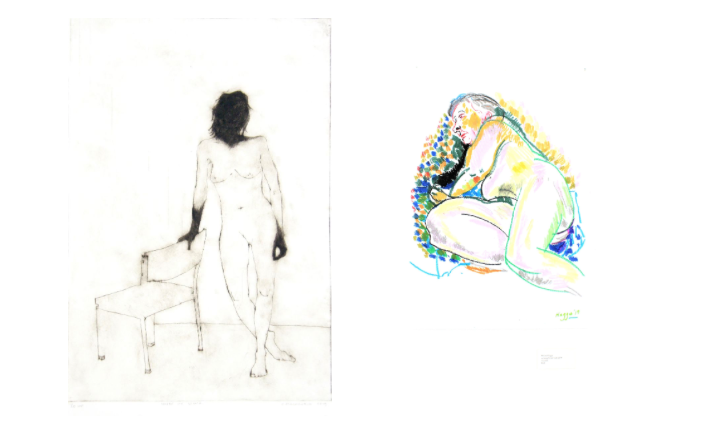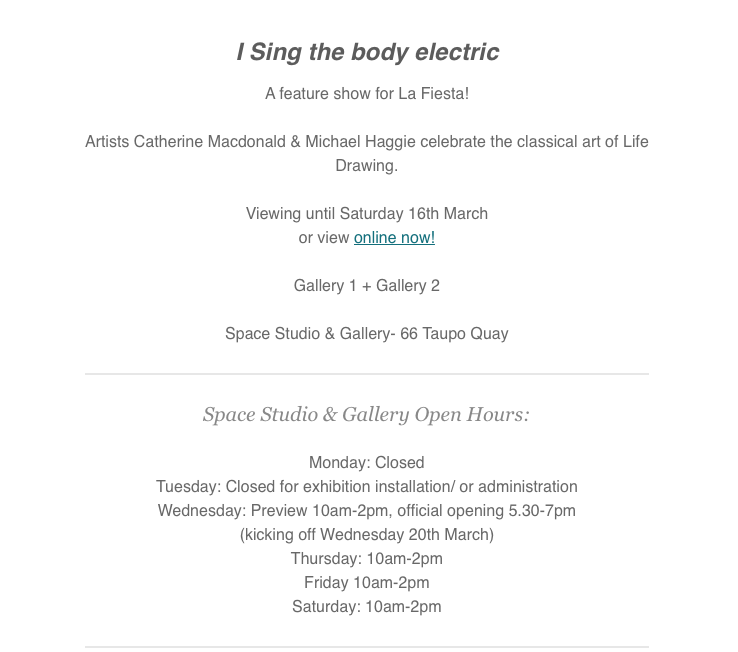 An exhibition by Michael Haggie and Catherine Macdonald celebrating the classical
art of life drawing
What is life drawing? Life drawing is the activity of drawing live,
typically nude, models.Life drawing is a very private but not prurient
activity.  It takes place in a quiet studio room.  The nude body is
there to be discovered by drawing unashamedly.  The body is acknowledged
and celebrated.  It takes place where artists are recorders and 
appreciators with each pursuing their own perspective.
Life drawing used to be an essential part of an art school's programme
but nowadaysit is more or less obsolete.  There is now a diverse range
of activities in art schools from video to installation art, that has
replaced the idea of studying the model. In life drawing the body of
the model does not have to conform to celebrity standards of beauty. 
A big older model can be just as beautiful as any slimmer person. 
This aspect of drawing is demonstrated in our work.
In our afternoons of life drawing, we choose to do studied poses of
the model, with each lasting about half an hour.  In the time the model
adopts a silence that can be quite powerful and creative.  the model
takes a short break them resumes a new pose.  It is quite hard work 
staying still for the model.
This is the first show devoted primarily to life drawing for Space
Gallery.
Viewing until Saturday 16th March
Space Studio & Gallery- Galleries 1 + 2
Catherine Macdonald: I Sing the Body Electric (Gallery 1):
more information available here:
https://spacestudiogallery.co.nz/now-showing/sing-the-body-electric/
here's a couple of the works (drypoints and pencil drawings):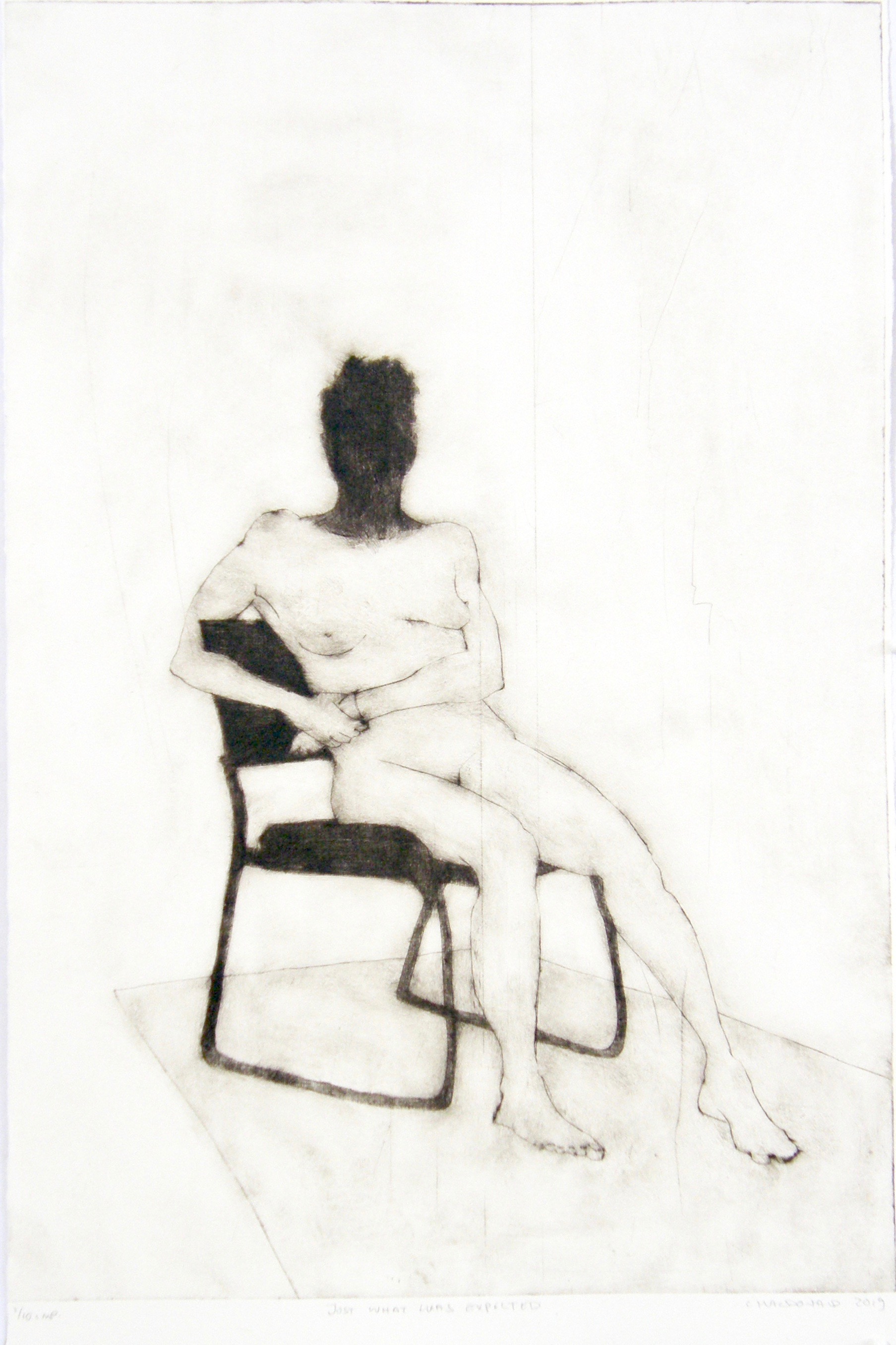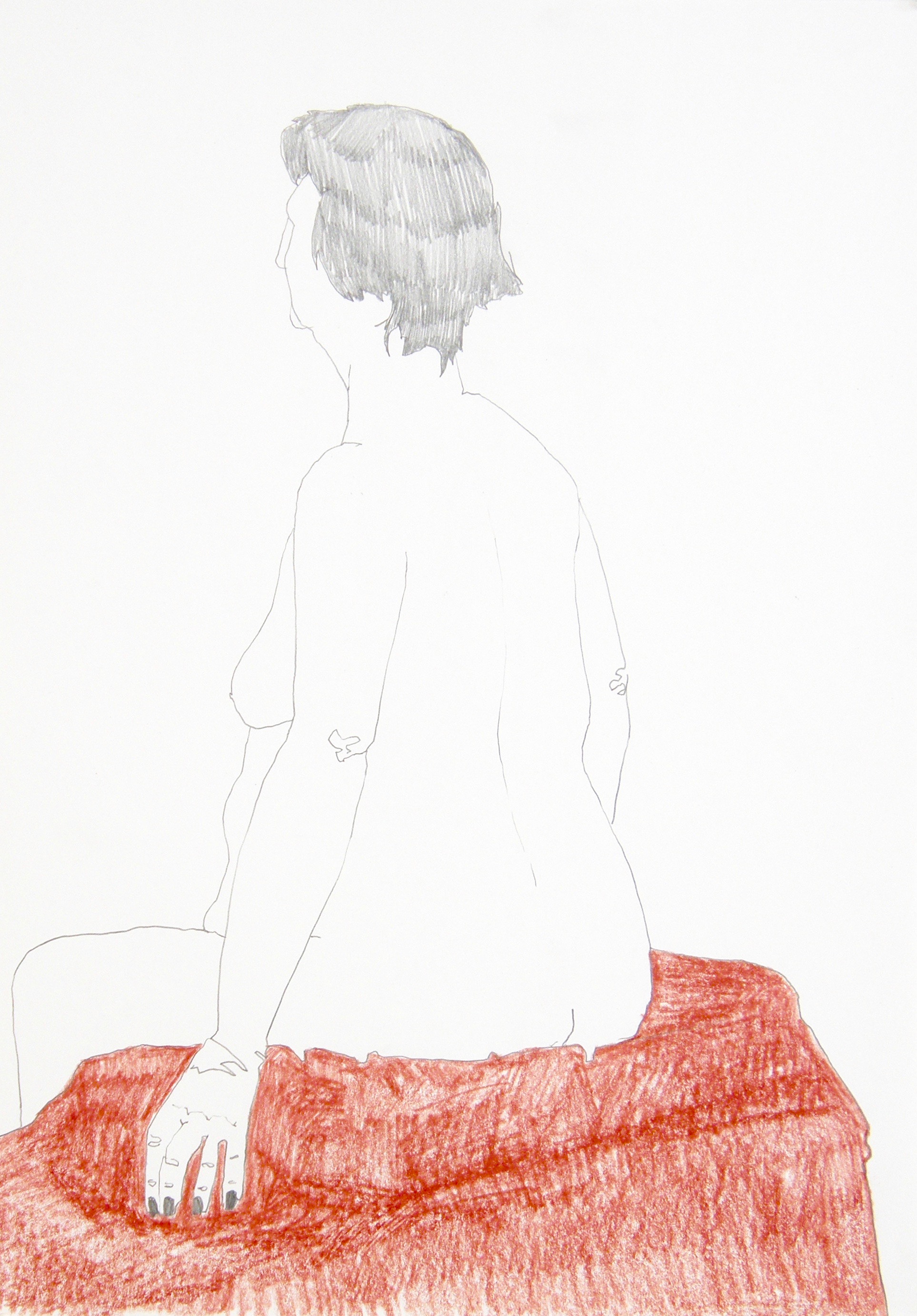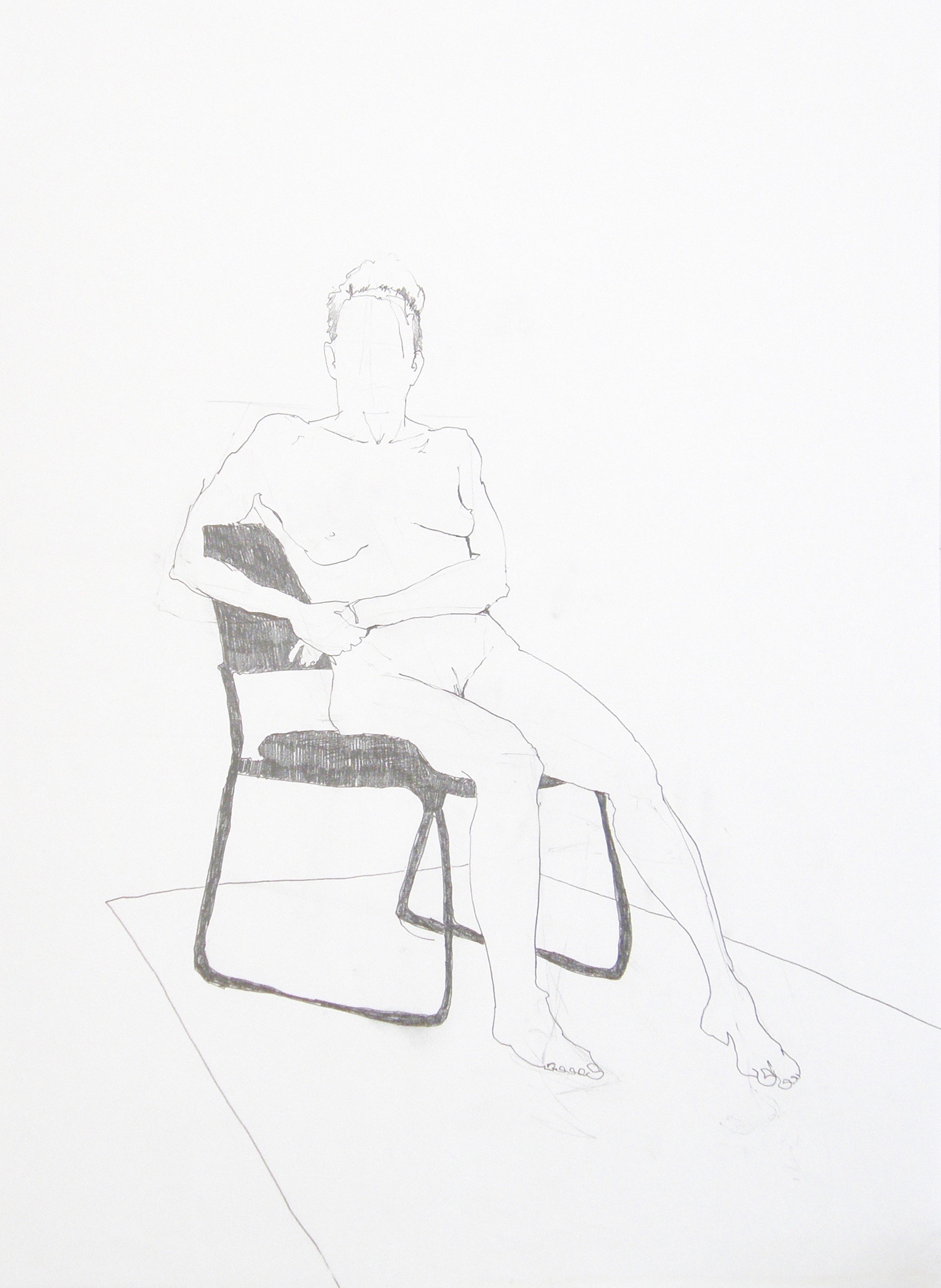 ---
Tags:
drawing
,
exhibition
,
prints
Categories:
Uncategorized
---
« Back to all posts