the jar room, sarjeant gallery, whanganui
September 16, 2017
---
Here are my pieces in the mass group show organised by artist Lauren Lysaght and the Sarjeant Gallery: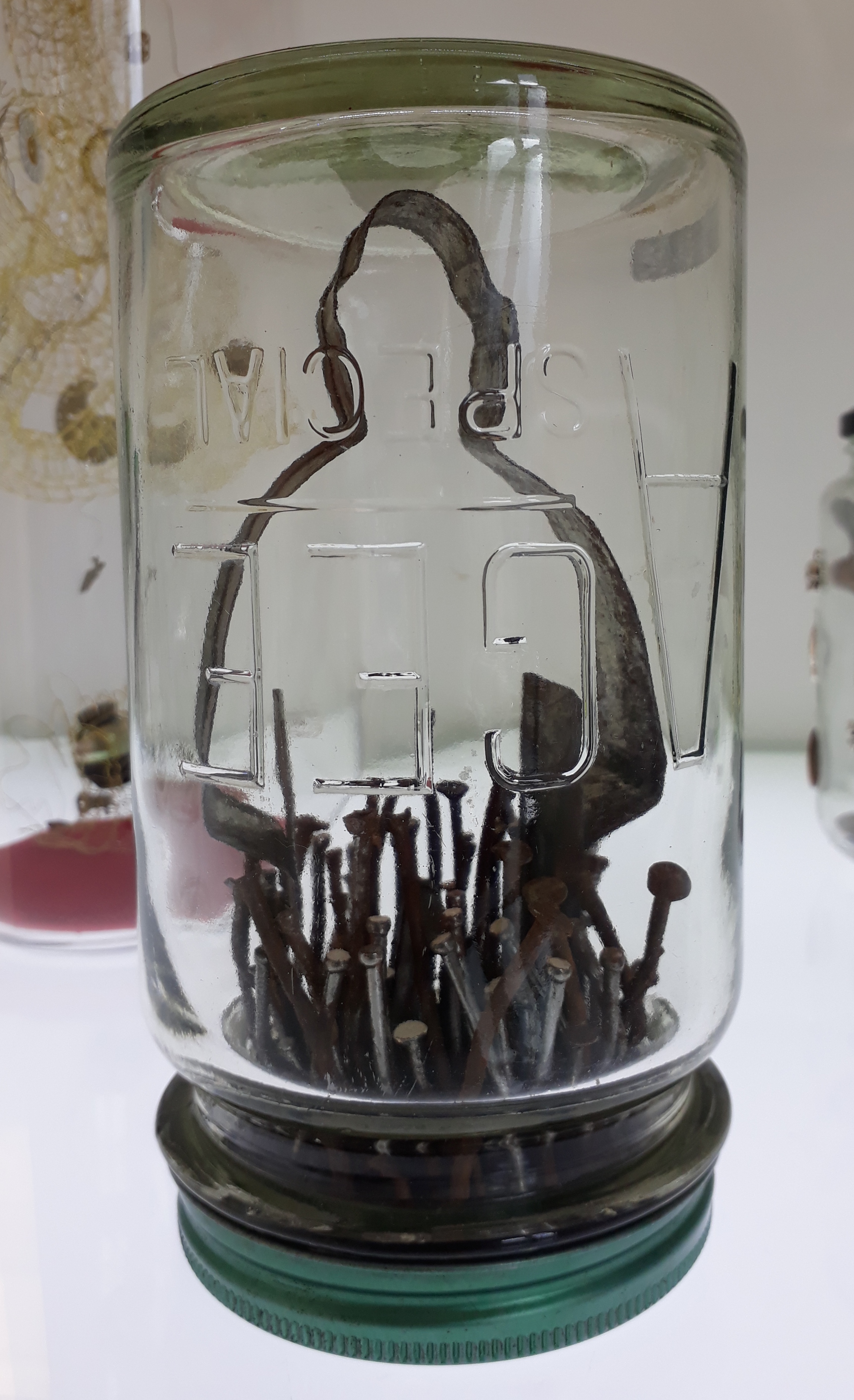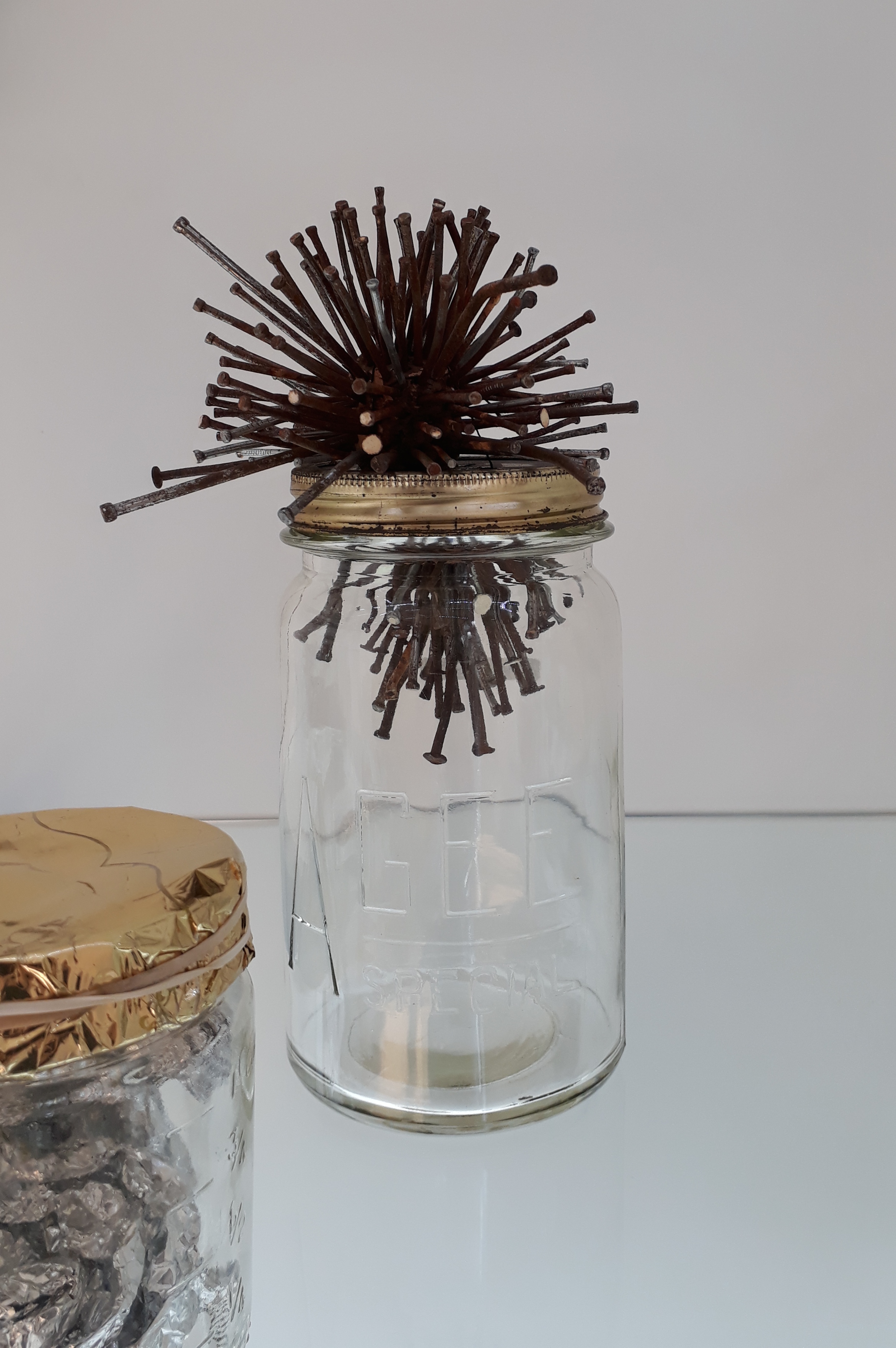 lauren lysaght – the jar room
9 september – 3 december 2017
When multi-disciplinary artist Lauren Lysaght approached the Sarjeant with the idea of filling our object-based gallery at the i-SITE with hundreds of jars, I must admit I thought the idea was mad. Her pitch was simple: ask members of the public to fill empty recycled glass jars with shining metallic materials to be displayed en masse, it was the scope that I found daunting. It wasn't until after that first meeting when I was walking up the stairs to the staff offices at Sarjeant on the Quay, that I noticed a quote written in vinyl on the wall that I had read many times before, but now more than ever it seemed to have renewed meaning:
"If at first the idea is not absurd, then there is no hope for it" – Albert Einstein
The quote's first appearance at the Sarjeant was in 2012, again in vinyl on the wall of Glenn Burrell's exhibition Operation Fizz. From there, it was picked up as a sort of inspirational slogan by our Curator and Public Programmes Manager Greg Donson, who installed it on the wall at the top of the stairs for all to see.
Although Einstein was thinking from a scientific perspective – the quote works well for a project such as The Jar Room. An idea which at first seemed outrageous quickly became a truly satisfying and delightful project, especially helped by working with an artist as dedicated to pushing the boundaries as Lysaght. The artist has a long history of community-based projects, and has spent her career working with different groups across the community. For this project we worked with Playcentre and kindergarten groups, a rest home art class, a mental health support group, an inclusive art group, and both school and tertiary classes.
This exhibition has certainly achieved the initial goal of filling the gallery space with jars; we now have hundreds of jars filled with a vast array of shining metallic materials by countless members of the local community. But something else happened during the process of collecting all of these jars, we got to work with the different groups in our community and create what I see as a truly collaborative installation. I'd say that's a pretty successful outcome, and not so absurd after all.
Jessica Kidd
Assistant Curator
(text from sarjeant.org.nz)
---
Tags:
exhibition
Categories:
exhibitions
,
objects
---
« Back to all posts